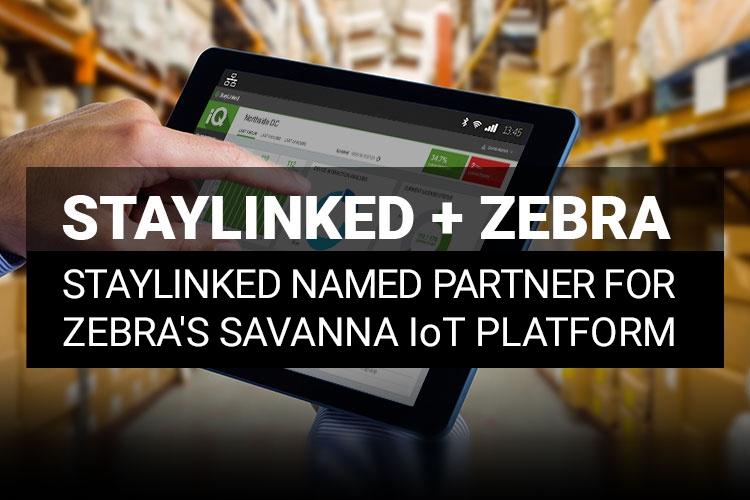 StayLinked is named Partner for Zebra's Savanna IoT Platform
On September 26, Zebra unveiled Savanna, a real-time visibility platform that gives Zebra hardware customers insights into certain asset and operational data sets, and announced a partnership with StayLinked to bring this unique value to their customers.
In recent years, new operating systems (Android and Windows 10) and new innovative device form factors (e.g. Zebra's TC8000, which lacks a physical keyboard) have introduced major changes into this space. StayLinked's collaboration with Zebra has increased significantly and some of these new features (e.g. StayLinked SmartTE and StayLinked Smart Keyboard) have made vast improvements to the user experience on these new Zebra devices and have helped significantly with Android adoption across the industry.
StayLinked's most recent innovation is StayLinked iQ, a product which delivers intelligence and actionable insight to Terminal Emulation customers. "Most of these TE environments have been starved of valuable information over the past 15 years," says Padraig Regan, who guides StayLinked Labs, an innovation-focused research and development group within the company. "Now, we can provide our customers with real worker productivity data and highlight what actions need to be taken to improve and maximize productivity. There is a lot of anticipation and excitement in the market around the product which is due to be released commercially in the first quarter of 2018."