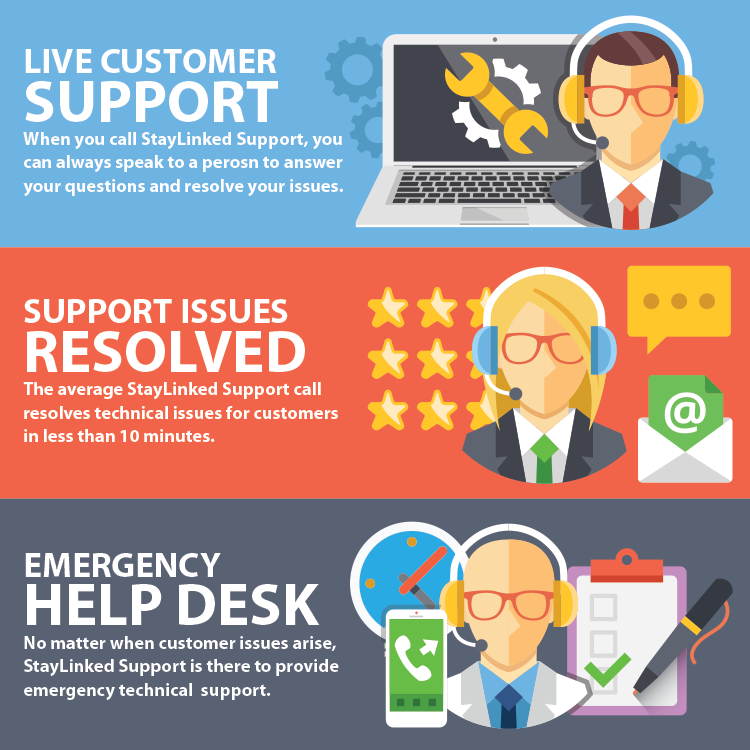 The Cornerstone of Our Customer Relationships
Bill Gates, the co-founder of Microsoft, once wrote, "Software innovation, like almost every other kind of innovation, requires the ability to collaborate and share ideas with other people, and to sit down and talk with customers and get their feedback and understand their needs."
StayLinked Support is an important part of our product. In fact, it's the cornerstone of our direct customer relationships, allowing us to have real-world discussions regarding what works, what can be done better, and what issues are being encountered in mission-critical circumstances. If you've ever had to contact StayLinked for technical support, chances are you've had your issues resolved quickly.