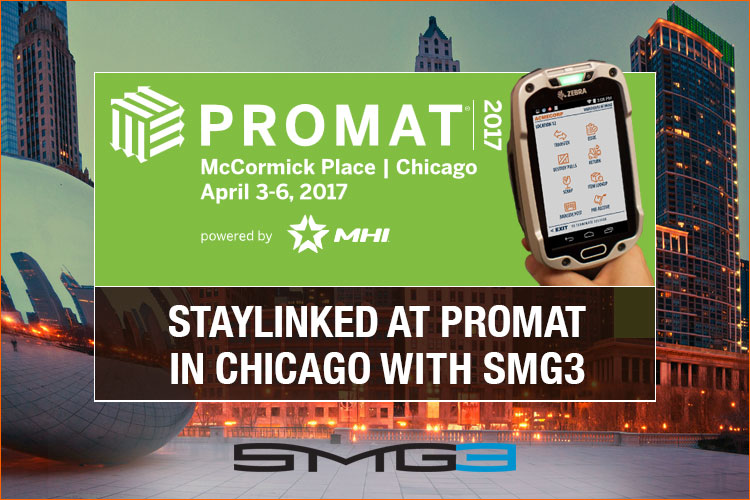 PROMAT 2017: See the New StayLinked Smart Keyboard in Action
From April 3-6, 2017, you can see StayLinked in action at PROMAT in Chicago at the Strategic Mobility Group (SMG3) Booth. We will be showcasing the latest SmartTE client which includes our Smart Keyboard, StayLinked's innovative approach to data input on smaller touchscreen devices.
Strategic Mobility Group (SMG3) are enterprise mobility and productivity experts who many Fortune 500 companies turn to for custom solutions. SMG3 consults, plans, integrates, deploys, trains, tracks, and supports the entire life cycle of enterprise mobility projects, and StayLinked is proud to be a partner in Chicago at PROMAT 2017.