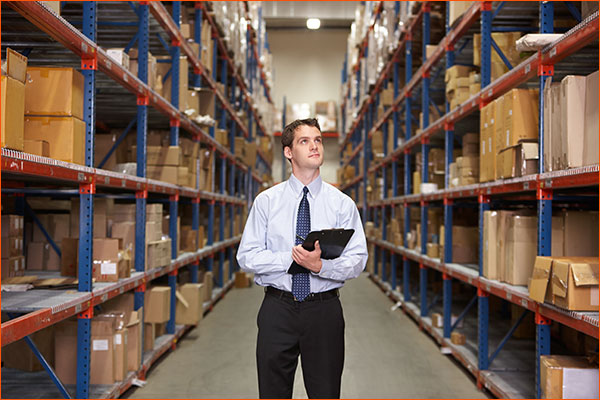 Terminal emulation is a business-critical tool for virtually all enterprises today streamlining data collection applications in warehousing, manufacturing, logistics, and other businesses concerned with supply chain efficiency and productivity. Unfortunately, legacy terminal emulation products are based upon an architecture that is not designed to cope with the unpredictable connectivity of wireless networks.
The result of this outdated architecture is dropped connections between the data collection mobile devices and mission-critical applications resulting in reduced productivity, poor employee morale, and increased support costs. This major productivity killer is detailed in the following Blog Post:
Eliminate This Major Warehouse Productivity Killer
This is a major factor driving today's businesses to a server-side terminal emulation architecture in which the emulation session runs on the host computer exchanging only necessary data with a thin client on the mobile device. There are, however, many other reasons for this migration trend. Key reasons driving the shift from the flawed architecture of the past are explored below:
Reliability – Mission-critical applications such as Warehouse Management Systems (WMS) or Enterprise Resource Planning (ERP) typically run on a high capability server such as an IBM iSeries system. These host systems are incredibly reliable and running the individual terminal emulation sessions directly on these systems makes these sessions as reliable and highly available as the host system itself. Host-based Telnet and SSHv2 Client/Server sessions are not affected by disruptions in host network access, loss of wireless signal or any common device-related issues like dead batteries and re-boots. In this model, dropped sessions are virtually eliminated.
Control – Running the individual telnet sessions on the host system instead of directly on the mobile device consolidates all telnet session, configuration, and licensing data in a single, easily accessible location. Properly implemented, this architecture provides centralized management of software distribution, client configuration, barcode configurations, keyboard maps, scripting, screen reformatting, file transfers, session transfers, device reboots, and help desk tools. Legacy, client-side emulation products typically require a third party Mobile Device Management (MDM) product to deliver the same functionality.
Security – With server-side emulation, all Telnet or SSHv2 communications take place on the host machine and are never broadcast over the wireless network. Communication between the server and the mobile device can take advantage of industry-standard security strategies. StayLinked, for example, provides Blowfish encryption, firewall-friendly design, application lock-down, and support for port filter and access list controls.
Application Optimization/Usability – Executing the telnet sessions on the server also allows for streamlining of business processes. Application fields can be auto-populated, screens can be auto-navigated, and functions such as lookups and pick calculations can be automated without any changes to the host application. Screens can be reconfigured and presented to the end user to improve readability and simplify business logic. Screen recognition functionality can be combined with text-to-speech and speech-to-text plug-ins to easily voice-enable an existing application. These application enhancements increase efficiency and accuracy while drastically improving application usability.
Speed – Legacy terminal emulation products send all telnet/SSH traffic over the wireless network to the mobile device. With StayLinked all interaction with the host application are executed locally on the host computer. Only small, very secure, interactions are exchanged over the wireless network with the mobile device. This is especially important when contending with very slow or erratic wireless networks where legacy terminal emulation products are more likely to introduce delays or fail.
Companies that have done their homework will become more efficient, more productive, and less error prone by replacing client-side terminal emulation products with a host-based technology such as StayLinked. The migration is easy and benefits are seen right away. Click here to have your questions answered or get your free, 30-day trial below.