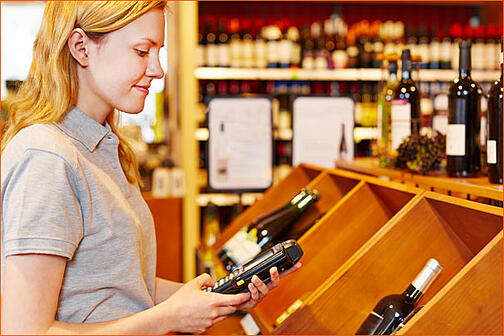 The latest release of StayLinked further establishes the company as the leader in next-generation host connectivity solutions by adding features that are designed to directly improve end user job satisfaction, streamline business processes and improve overall productivity.
Key Features
3X screen rendering speed increase.
Full integration with AccuSpeechMobile Voice enablement software.
Introducing dynamically enhanced emulation screens with StayLinked Graphic TE.
Enhanced host-based screen recognition and screen reformatting
Emulation speed increases of up to 3X
StayLinked has optimized the communication protocol to reduce the volume of data exchanged between the server and the mobile device client. These protocol improvements have resulted in observable speed increases in product performance to StayLinked's proven, best-in-class solution.
AccuSpeechMobile voice enablement
StayLinked version 12.1 includes integration with Vangard Voice's next-generation, device-powered AccuSpeechMobile voice solution. The complete software-only solution delivers all of the benefits of voice-enabled wireless workforce connectivity without making any changes to existing business applications or processes. The release also supports sending dynamic text-to-speech commands to end users such as out-of-range and error messages as well as custom messages to groups of users.
Graphic TE application modernization
This release also provides a technology preview of dynamic graphics-enhanced terminal emulation on select devices. When engaged, the system automatically enhances existing emulation screens with graphical elements such as tap spot and field recognition, check boxes, font selection text styling, virtual fields for VT emulation. The new release also allows the display of images within the emulation screen or in a separate popup window.
Enhanced screen recognition and screen reformatting
StayLinked's groundbreaking host-based screen recognition and screen reformatting, which provides unparalleled control of a remote user's experience, has been enhanced to provide more options for streamlining work flow and maximizing worker productivity.
Other features include Remote Administrator performance enhancements and Keyboard Maps comparison tool for easily migrating keyboard maps to new devices & platforms.
Please use the link below to contact us about taking advantage of these new features.