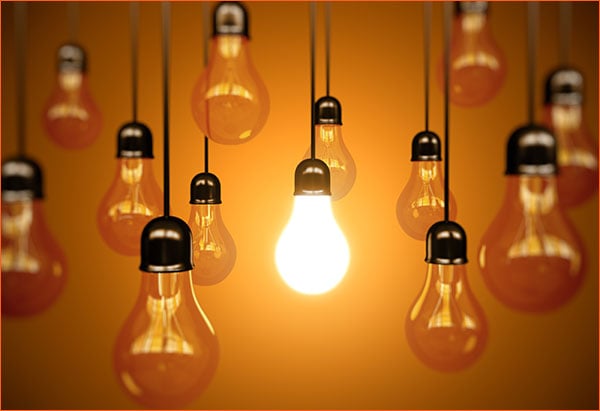 All of these TED Talks illustrate the power of innovation and its many sources. Some of these are direct examples of Supply Chain Management, while some are concerned with creative problem solving. We could all benefit from a little more innovation and successful problem solving in our professional – not to mention personal – pursuits.
---
5. What Happens Inside Those Massive Warehouses?
Mick Mountz, Founder of Kiva Systems, takes the viewer through a new concept of order picking in the warehouse. It proved to be so revolutionary that 6 months after this talk, Amazon bought the company for use in its fullfillment centers.
---
4. How Data Will Transform Business
Philip Evans dives deep into how data and design will impact business as technology accelerates - a definite relevance to the Supply Chain of the Future.
---
3. A Supply Chain Revolution
Paul Lightfoot explains a new concept for the fresh food supply chain. His company designs, finances, builds and operates greenhouse farms at grocery retailers as a turnkey solution. Picture food suppliers growing lettuce and tomatoes on the roof of their distribution center...
---
2. Got A Wicked Problem?
Tom Wujec uses the concept of making toast as a metaphor for systems design. He demonstrates an intriguing process design method that is directly applicable to Supply Chain Management.
---
1. Creative Problem-solving in the Face of Extreme Limits
Navi Radjou has spent years studying "jugaad," also known as frugal innovation. Pioneered by entrepreneurs in emerging markets who figured out how to get spectacular value from limited resources, the practice has now caught on globally. Innovation can be driven by any circumstance where there is an intense need and creative thinking.
What are your favorite TED Talks for business? Please share them with the group in the Comments section below.
---
To Learn how StayLinked's innovative approach to terminal emulation can help to solve your supply chain challenges please click below: