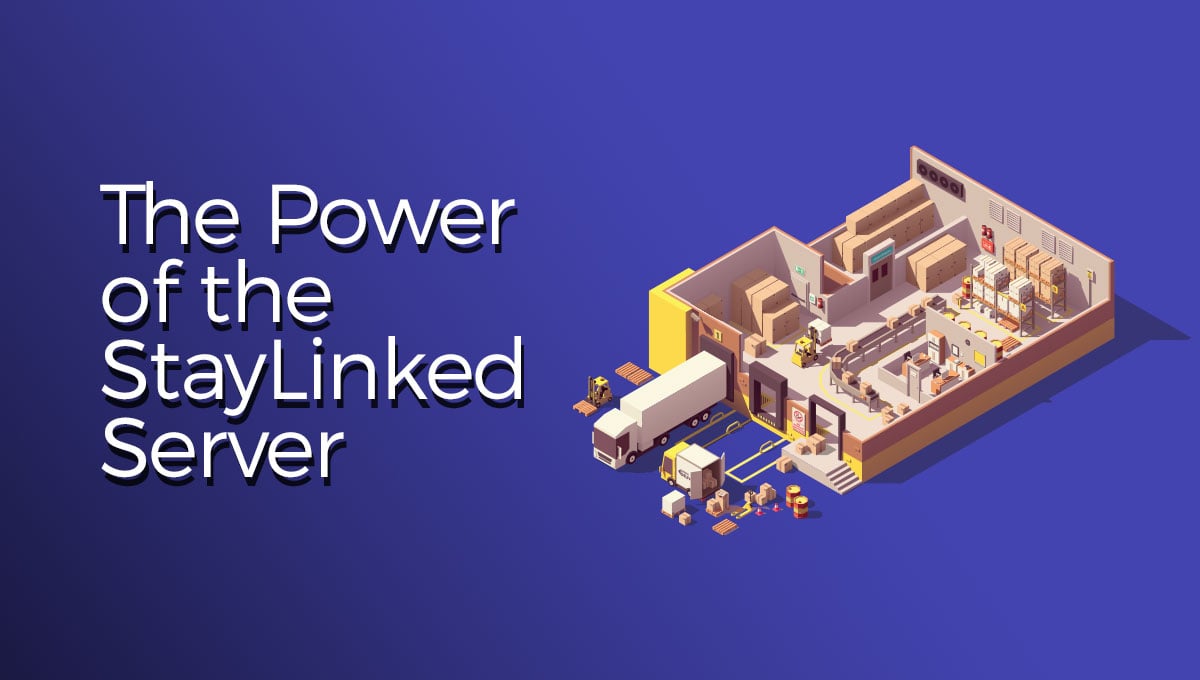 2020: An Unexpected Turn of Events
What a year this has turned out to be. Because of the ongoing pandemic, most travel was necessarily cancelled early in the year, including trips to industry events and tradeshows where we would normally meet many of you. More importantly, we have had to cancel visits to customer sites with our reseller partners to implement new StayLinked solutions.
As it has for many of you, working remotely has come to be a regular feature in my workday. I have been remotely supporting customers and partners in setting up the StayLinked solution which, after the initial lift of provisioning the server component, is easier to manage than any other solution out there. And because of the fragile nature of maintaining worker safety, this has never been more important than it is right now.
A Common Question: We Need a Server?
This is a common reaction when introducing StayLinked to a new customer or a solutions partner. I am so accustomed to hearing this that I have started to look forward to the conversation that inevitably follows.
Before I continue though, let's talk about servers. Many people are likely to picture a large, expensive rack-mounted piece of equipment that weighs 20 kilograms and contains so much cooling that it sounds like it's about to take off.
Nowadays, actual servers are more likely to be virtual instances: small slices in a cluster of hardware servers. They might also be inexpensive subscription-based servers in the cloud. However, StayLinked is actually a software process which, in most cases, requires minimal hardware resources. This software process is what enables StayLinked to maintain sessions regardless of what happens on the device/client side. It also allows for other benefits that are not always apparent at first glance but make a huge impact in practice.
A European Giant: The StayLinked Server in Action
Saying that the server can make a huge impact may not be immediately apparent, so it's important to illustrate what I mean. We can do that best by looking at the enterprise setup for one of the largest StayLinked implementations in Europe today.
The project started with a call between a StayLinked reseller partner, the customer, and me. The customer provided a laptop on which they had pre-installed the StayLinked process. Once I had remote access to the laptop screen from my office in Switzerland, I started by setting up a connection to the client host.
With that done, I could go about setting up the device screen sizes, the dynamic graphical elements, and the StayLinked SmartTiles, which gave the customer all the required pieces to convert their application screens from old key-based Windows CE devices to modern Android touch-only devices. We then completely redesigned a few of the login screens from text-based screens to modern app-like screens. In only a few hours, we had all the elements in place to begin an in-store proof-of-concept. All done remotely.
Not only was I able to set up the host connection and adjust the emulation settings, but I was able to set up the device settings at the same time so that any subsequent devices that connected would automatically receive their settings and work in the same way. This was all accomplished over a remote connection from my office in another country.
An Enterprise Solution: The Real Power of a Server Process
For me, this is one of the most powerful features of StayLinked: having a server process to run and manage the terminal emulation product for an enterprise. The ability to centrally manage all aspects of StayLinked from our own Administrator Console is invaluable, especially at a time when remote access is a matter of workforce safety and public health. Add to that the ability to list who is actively logged into a session and monitor what they are doing in real-time.
A place to configure everything as well as a central place to monitor connections and view logs makes it easy to troubleshoot in the event of any issue.
Our certified partners have discovered for themselves that maintaining and troubleshooting a terminal emulation environment is easy when they have access to logging that shows them every aspect of a connection.
Introducing StayLinked.io
The really exciting part of this is that as of the most recent release of the StayLinked software, version 15.1.0.208, we are now supporting an easy path to integrating three exciting new technologies from Zebra Technologies, Fetch Robotics, and ProGlove with more to come.
StayLinked.io now provides any customer running a telnet-based ERP connection with an incredibly fast track to integrating these new technologies without any software development or replacement of backend systems. They can literally just plug StayLinked into their existing environment and begin augmenting their workflows and processes with devices and technologies that were until very recently, reserved only for businesses that were willing to take on the heavy lifting of replacing their back-end systems or entering into lengthy software development cycles.
All of this is possible if you are willing to accept that a server-based solution is the best way to ensure that your sessions stay up at all times, that management is easier, that troubleshooting is simpler and that a central point of integration is a better path to enhancing your workflows than a purely device-centric solution.
Get Certified! Certification Courses & Customized Training
StayLinked is proud to deliver the training and classes your team needs to take Terminal Emulation solutions to the next level. Courses are available by scheduling a visit to your offices. Technical training is available in multiple levels, with certification for three different tiers:
Value Added Reseller
Representatives have demonstrated expertise in standard configuration and implementation.
Solution Provider
Demonstrates expertise in typical solution stack diagnostics and advanced configuration.
System Engineer
The most technically advanced representative of the StayLinked solution and all of the most advanced features and diagnostics.
Please contact our sales team for course availability, pricing, and information.
---
CLICK HERE FOR MORE INFO ON STAYLINKED CERTIFICATION