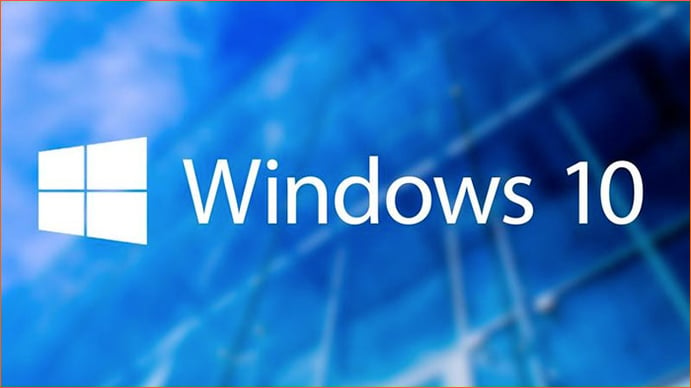 The Only Terminal Emulation Client for Windows 10
StayLinked Terminal Emulation has long supported a variety of operating systems and device hardware manufacturers. We are now proud to announce that the StayLinked Terminal Emulation client is the only Enterprise Mobility TE solution available for Windows 10. In doing so, StayLinked also announces a commitment to the Universal Windows Platform (UWP) ensuring the StayLinked TE Client will now run on any and all Windows 10 devices.
"The Universal Windows Platform (UWP) provides a set of universal building blocks for developers," said Craig Dewar, Senior Director of Windows Marketing at Microsoft Corp. "With StayLinked Terminal Emulation now available on Windows 10, customers have the option to run Terminal Emulation applications on a variety of Windows devices."
---
---
StayLinked Architecture and Windows 10 Mobile
StayLinked is the only Terminal Emulation (TE) product specifically designed for wireless environments. Traditional TE solutions are, by the nature of their architecture and transport layer, incapable of dealing with the real-world inconsistencies of both Wifi and Cellular wireless networks. StayLinked TE delivers very secure, high-speed terminal emulation while virtually eliminating dropped sessions.
"We're excited about working with Microsoft to bring Terminal Emulation to a whole new range of mobile devices," says StayLinked President, Dan Hogan. "The idea behind the Universal Windows Platform is that you can run the same application across multiple device, something we've espoused for years." And since the Windows 10 UWP approach allows the StayLinked Client to run on any device supporting Windows 10, users now get the best Terminal Emulation application running on the Windows 10 device that best suits their needs.
Application Modernization for Windows 10
The Universal Windows Platform (UWP) provides a set of built-in features and universal building blocks. With StayLinked Terminal Emulation now available on Windows 10 and UWP, customers have the option to run Terminal Emulation applications on a variety of Windows devices. And Windows 10 is designed to be compatible with the hardware, software, and peripherals you already own. And always-enabled updates help you stay current on features and security for the supported lifetime of your device.
And in early 2017, the StayLinked Terminal Emulation solution expand to include a method for Windows 10 TE customers to take full advantage of today's modern touchscreen devices with Terminal Emulation by transforming "green screen" application screens into easy-to-use, graphical screens with no changes to the underlying enterprise applications for all UWP-capable devices with SmartTE.
Now Even Faster
Speed is critical when running enterprise systems and StayLinked Terminal Emulation (TE) is the fastest TE solution available for mobile devices. Traditional terminal emulation products send all telnet/SSH traffic over the wireless network to the mobile device. With StayLinked all interactions with the host application are executed locally on the host computer. Only small, very secure, interactions are exchanged over the wireless network with the mobile device. With the enhanced design of the Windows 10 platform optimized for high-demand online gaming performance, the speed of the StayLinked UWP Client is increased even further.
New Levels of Safety and Security

StayLinked delivers the most secure Terminal Emulation solution available. All Telnet or SSHv2 communications take place on the host machine and are never broadcast over the wireless network. With Blowfish encryption, firewall-friendly design, application lock-down, and support for port filter and access list controls, StayLinked ensures the integrity of your data and communications. And with the Windows 10 approach to security using gatekeeping and sandboxing, the StayLinked Terminal Emulation experience will be even more secure.
A Partnership Built for Return on Investment
Microsoft has a history of innovation and a commitment to it's Microsoft Partner Network which includes over 430,000 organizations with more than 160 million mutual customers worldwide. Likewise, StayLinked is dedicated to its ever-expanding user base by offering unparalleled support and a steadfast commitment to creating value for customers. StayLinked's unmatched record of maintaining and managing telnet sessions dramatically reduces end user product support costs.
By far the most common reason for support calls related to wireless barcode scanning devices is dropped telnet sessions. By virtually eliminating dropped sessions support call volume is drastically reduced, driving a direct positive effect on the bottom line.
StayLinked licensing is designed to deliver great value to our customers. The licensing is based upon concurrent telnet session rather than by total device count and StayLinked licenses are fully transferable to new devices with a current maintenance and support agreement.
Learn More
Want to learn even more of how StayLinked and Windows 10 can help improve your warehouse applications?
---

VIEW THE PRESS RELEASE: StayLinked TE Client for Microsoft Windows 10
---
About StayLinked
For over 20 years StayLinked has been delivering world-class solutions for mission-critical, host-based systems in the warehousing, manufacturing, transportation, and retail industries. It was our deep understanding of these host-based systems that led our team of technology experts to introduce a new paradigm in terminal emulation and session management for mobile devices.