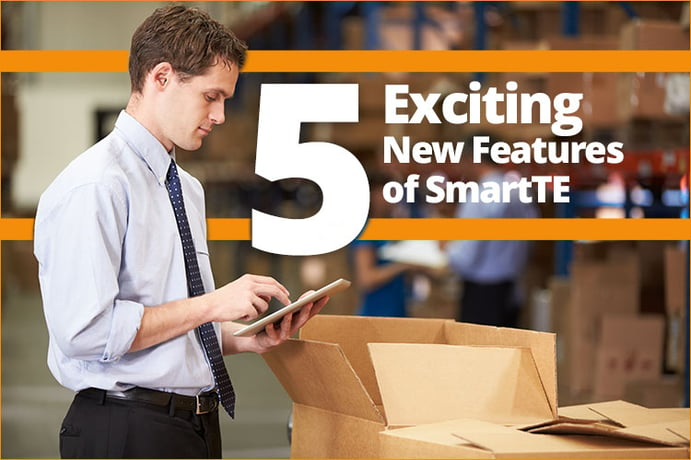 When we made StayLinked SmartTE available earlier this year, we set out to release the premier graphical terminal emulation modernization solution. Part of that initial release was our commitment to constantly improve the experience for our customers. Fast forwarding just a few short months, we are proud to announce some exciting enhancements to the SmartTE client, and to the Designer Mode of the StayLinked Administrator.
1. Optimized Demo Mode (for Tablets, Wearables and Handhelds)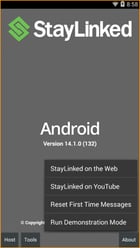 If you've recently updated your StayLinked Client for Android, you may have noticed some new options in the About Menu ("Run Demonstration Mode"). These different modes (Tablet, Handheld, and Wearable) allow you to connect to the StayLinked Demo Server to see how an application appears when it's optimized for different screen sizes and screen orientations.
2. Contextual, Smart Keyboards
Another exciting new feature is the ability for the StayLinked Client to recognize when and where the keyboard is needed within the native application. This feature saves valuable time by eliminating the need to manually access the keyboard. As users navigate through screens from the host app, the StayLinked Client detects when the application input calls for a numeric entry or an alpha entry, and displays the appropriate keyboard.
3. Rapid Screen Development (Dynamic Templates and Content Generator)
If you haven't yet used the Screen Designer in the StayLinked Administrator, you likely haven't seen just how easy it is to generate dynamic content with the click of a button. Staylinked now allows application designers to quickly take host screens with static elements and convert those same screen items to dynamic elements just by selecting an option from a drop-down menu. You've got 50 screens to convert? No problem with the Screen Designer's Dynamic Content Generator.
4. Custom Enhancement Support for Certified Devices
StayLinked is also proud to announce the certification of the following devices for SmartTE:
These have been rigorously tested to ensure that all of the enhanced features of StayLinked SmartTE are compatible with each device.
5. Even more Graphical Element Options!
Greater flexibility when rendering Tap Spots and Buttons.

Horizontal and Vertical Alignment and Fill feature for graphics to ensure precision rendering.

Pattern Recognition and Designer Graphical Buttons controlled using Regular Expressions.

Dynamic Graphical Buttons can now be applied to 'Copy Blocks' on reformatted screens.
---
New StayLinked Clients now available for download on iTunes, Google Play and Amazon Apps.
---
About StayLinked

For over 20 years StayLinked has been delivering world-class solutions for mission-critical, host-based systems in the warehousing, manufacturing, transportation, and retail industries. It was our deep understanding of these host-based systems that led our team of technology experts to introduce a new paradigm in terminal emulation and session management for mobile devices.