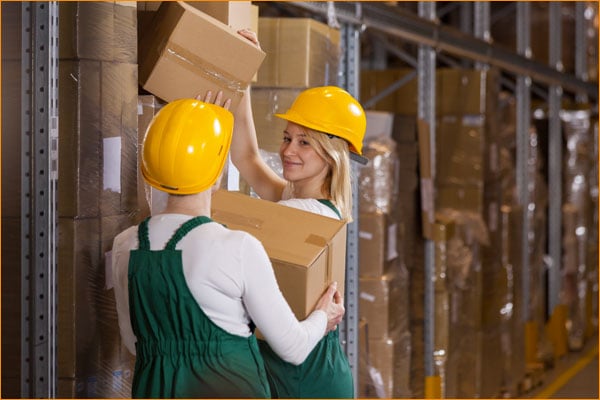 65% of all adults own and use smartphones daily, according to research from the Neilson Group; that figure rises to 85% for Millennials and "Generation Y" young adults. This overwhelming acceptance of mobile digital technology makes it easier than ever for businesses to introduce these mobile devices into everyday operations. Incorporating smart OS ruggedized devices into the supply chain and warehouse yields better productivity and efficiency, particularly for those businesses with a high number of millennial workers.

Benefits of Mobile in the Warehouse

Mobile technology offers many advantages for the modern warehouse or distribution center, from the ability to react to problems and opportunities in real-time to improved communications and employee relations. Smart phones and tablets can revolutionize the way that a supply chain operation runs, allowing for data collection, instant transmission of tracking reports and related data, and real-time notifications when something goes awry. The ability to pick/receive mechandise, message workers, track time and cover multiple projects from a single, portable device allows businesses to improve both efficiency and productivity. Mobile technology's ongoing popularity makes it easy for employees to adapt to, and rapidly master, even a complex supply chain system.

Millennials and Mobile Technology

Your Millennial employees are not only familiar with smartphones and tablets – many of your youngest workers likely can't even remember a time without mobile technology. This familiarity and level of comfort with Android and iOS technology makes it easy for your young adult team members to rapidly adapt to data collection device use in the warehouse. Traditional supply chain or warehouse application interfaces may be clunky and outdated for your millennial team members – who may be reluctant to adapt or simply reject them entirely.
Migrate Business-Critical Apps to Smart Devices
A key path to getting these new employees comfortably and efficiently on the job is to transform existing high productivity applications to run seamlessly on devices running familiar Android, iOS, and(perhaps) Windows operating systems. The biggest threat to maintaining/increasing productivity during this transition is choosing the wrong technology for this migration. Web-based apps are not responsive enough for scanning-intensive uses and replacing existing mainframe applications with device-resident applications is prohibitively risky and expensive. The optimal solution is one that maintains the speed and reliability of the current application while delivering smart OS-compatible screens.
New generations of ruggedized mobile devices are designed to not only make supply chain operations more efficient; these new Android and iOS products are made to withstand the rigors of the workplace environment in a package that is far easier to use than traditional data collection devices.
Discover how StayLinked can help migrate your apps to Android & iOS