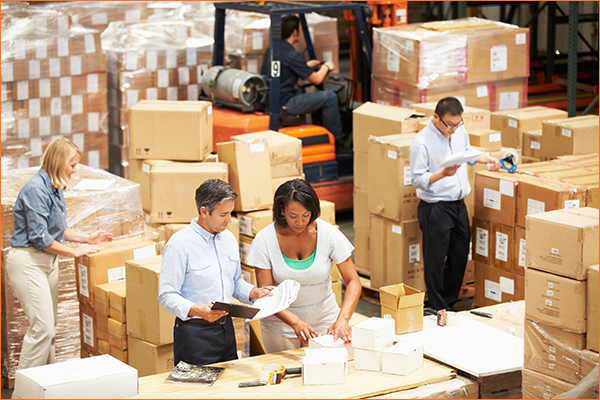 Rugged mobile technology is a phrase that IT professionals use to describe hardware made for use in harsh environments and/or conditions. There are three forms of rugged technology. They are Semi-rugged, Fully-rugged, and Ultra-rugged
The levels are shorthand for a product's ability to withstand vibration, drops, immersion in water, dust, and extreme temperatures There is no standard definition for the three descriptions and for many companies the extent of ruggedness is whatever the device manufacturer's marketing department claims.
Manufacturers, in an attempt to prove their equipment meets end user requirements, use these three standards most commonly: temperature range, the Ingress Protection Code (IP), and Military Standard 810G. For use in warehouses, semi-rugged hardened devices see the most use. Semi-rugged devices are basically hardened commercial off-the-shelf (COTS) devices. The internal components are the same as consumer devices but have better protection.
How Mobile Rugged Technology Innovates in Warehousing
You might think that most rugged technology improvements for the warehouse industry come from within the industry, but they don't – not anymore. Most improvements today are born as consumer technology and then the technology morphs into warehouse use.
A great example of this is the touch screen user interface. Touch screens allow for full viewing on a handheld device as there is not a keyboard taking up half of the mobile device – and this is a feature first introduced in a major fashion on consumer smartphones. But, by introducing touch screen user interfaces, users in warehousing gain a new touch and sight experience. Tim Eusterman, is a well-known marketer for a company that manufactures rugged technology. In a recent article, he described the growth of mobile technology as the use case where users drive innovation through surveys and feedback that manufacturers evaluate. This is the method rugged computing product and design engineers have used for years.
Digging deep into the workflow use cases for warehousing and logistics traditionally helps manufacturers design new device. But that is changing, technology enhancements for use in consumer devices are quickly adapted for rugged mobile devices.
Key Considerations in Deciding on Rugged Technology
The initial consideration for converting consumer technology to rugged use is: "does it meet use case needs?" But, there is more involved:
Can an employee wearing work gloves use the device?
How long does a device battery last? How long to charge a device?
One OS or two or more?
What is the device drop rating?
How far and how often?
What is best form factor for your workforce – laptops, phones, specialized meters, etc?
Can all devices communicate with the WMS or ERP?
Rugged mobility innovation helps businesses work better. For instance, when repairing a conveyor, a service technician can see the wiring diagram on his or her device. No longer does the tech have to look at a paper print and waste time getting up and down. There is even voice enable rugged technology that walks service technicians through a repair. Rugged mobility for warehousing is surging ahead with innovations every day, much of which comes from features first introduced by consumer technology.
Today, 70%-80% of ruggedized mobile devices connect to business-critical applications using Terminal Emulation(TE) technology. The proven, most reliable, secure, and high performance TE solution is StayLinked. Click below for a free 30-day trial of StayLinked TE.