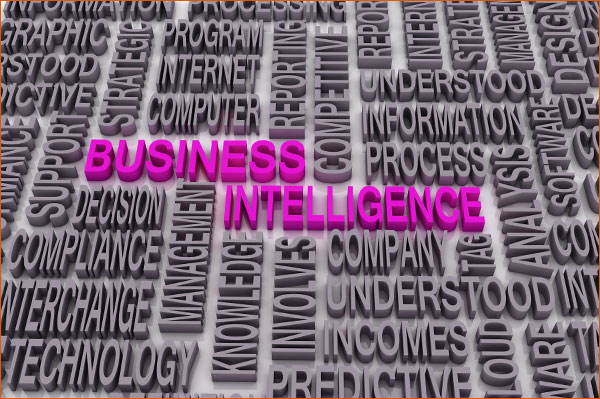 Warehouse and supply chain operations can be optimized and, in many cases, re-engineered though the use of business Intelligence and Data Warehousing. Analyzing transactional data and network/device performance can reveal surprising opportunities for driving profit to the bottom line. This blog post explores the basics of Business Intelligence and Data Warehousing.
The Benefits of Business Intelligence and Data Warehousing
Data warehousing is one of the key components of a successful Business Intelligence (BI) program since it enhances business intelligence in several key respects. Whether you are interested in saving time and money, receiving a return on investment (ROI) or improving quality and consistency, data warehousing is an essential BI component that should not be overlooked.
Data Warehousing Saves Time and Money
First and foremost, data warehousing saves time by allowing businesses to quickly assess and access data from a wide range of sources through one warehousing program. This allows for fast decisions that are thoroughly researched because less time is spent on researching and retrieving data from each of those sources individually. Money is also saved due to the fact that IT support is less necessary with data warehousing. Employees can actually look into the numbers and data themselves without the cumbersome task of asking IT for assistance. Even better, this frees up IT employees to spend their hours working on more productive issues, and business employees don't have to wait until IT reports have been generated. For businesses, this saves time and money, making it a winning solution for everyone.
ROI Increases Thanks to Data Warehousing
It stands to reason that when a business is saving time and money, the business is getting a great return on investment. Such is the case with BI and data warehousing, and statistics prove it. Simply put, businesses with BI and data warehousing see a better ROI than businesses that are not taking advantage of the benefits provided by these tools.
Data Warehousing Delivers the Consistent, Quality Results a Business Needs
Data warehousing converts multiple streams and channels of data into a single format that is easy to use. This means every department in a business or corporation will be using the same format that is standardized throughout the company, providing accurate data and, most importantly, consistent results. As a result, businesses will be able to make better decisions that enhance the business and its long-term success.
Business Intelligence Gets Taken to the Next Level with Data Warehousing
In short, data warehousing helps BI by allowing executives and upper management to make decisions that are based on more data. When intelligent managers have more information to base their decisions on, good things happen for a business. Data warehousing can be used to improve business decisions across multiple business sectors, including sales, inventory and financial management decisions. Without data warehousing, BI is not operating as intelligent as it could with a great warehousing solution in place.
Business Intelligence in the Warehouse
A key element of Business Intelligence in the warehouse is transactional data such as barcodes scanned, orders processed, and scans per hour. These data and many other can be used to anayze and improve processes, motivate end users, and inform process automation. Other data such as wireless access point roaming and dropped connections can be used to improve wireless infrastructure and configurations. To learn how StayLinked is preparing to help businesses use Data to improve their bottom line contact us.