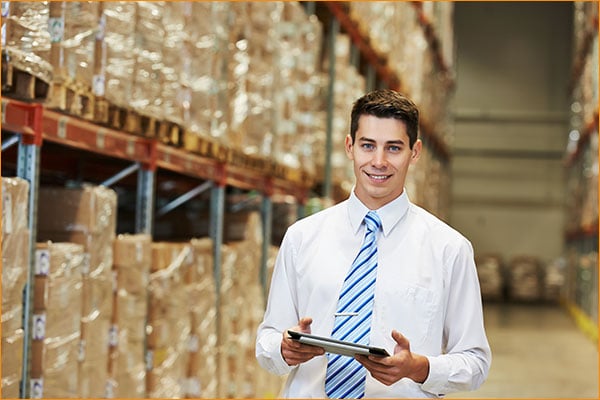 The rise of Bring Your Own Device or BYOD culture in corporations is leading to more flexibility in how employees get their jobs done. It's clear that workers will be more productive when they can use the devices they are most familiar with while doing mission-critical tasks, such as data collection in a warehouse.

Companies that force employees to use outdated technology with traditional terminal emulation application screens will run the risk of decreased productivity, which can lead to missed business targets(and associated bonuses) and lower worker morale. There is no need to put up with antiquated terminal emulation application screens, designed before the advent of rich, interactive graphical displays, when a modern solution is available that takes advantage of the touch-sensitive screens of mobile devices.

Web-based Applications Are no Substitute for Robust Terminal Emulation

Once you determine the benefits of using Android, iOS, or modern Windows mobile devices in the workplace, it may be tempting to try to rely on a web-based application for data collection.

Unfortunately, choosing a web-based approach introduces latency, which naturally leads to fewer jobs completed and reduced productivity.

With a next-generation terminal emulation application, customers can easily customize the screens to maximize workflow and speed up operations overall. For example, there is no need to make an employee search a cluttered display full of options when you really only need him to select from two choices, such as to answer "Confirm" or "No" about a particular item or process you're tracking in your facility.

Reliable, Fast and Secure Connections

Next generation terminal emulation with rich graphical screens is reliable and fast and if it is using a server-based architecture, productivity won't suffer from dropped connections. For example, an employee might move out of range of the Wi-Fi hotspot but can still stay connected via a secure telnet session over the cellular data network.

Multiple Device Compatibility for a Better Return on Investment

Managers will appreciate using a modern terminal emulation program because it will work across multiple systems for a better ROI. This means the company can chose the most appropriate mobile device operating system and device configuration for each job function. The application will detect what type of device is being used and adjust the screen and interface accordingly.

Implementing a modern terminal emulation program that takes advantage of the latest in touch-sensitive display technology will help employees work more efficiently with their ruggedized data collection devices. With automatic device detection, administrators can rest easy, knowing that the terminal emulation program will run properly on the various Android, iOS and Windows mobile devices.
To learn how StayLinked SmartTE can deliver the benefits of a modern user interface without revisions to the mainframe application or for a product demonstration send us an email: click here.